This BMW arrived with us from a trade customer. They had installed a steering rack following some suspension damage after a wheel had contacted a large stone and asked us to complete the coding. Many modern vehicles need a large number of components to be coded, programmed or matched to the vehicle security system when they are fitted. This steering rack was one of those components.
A fault read confirms the necessary coding had not been carried out.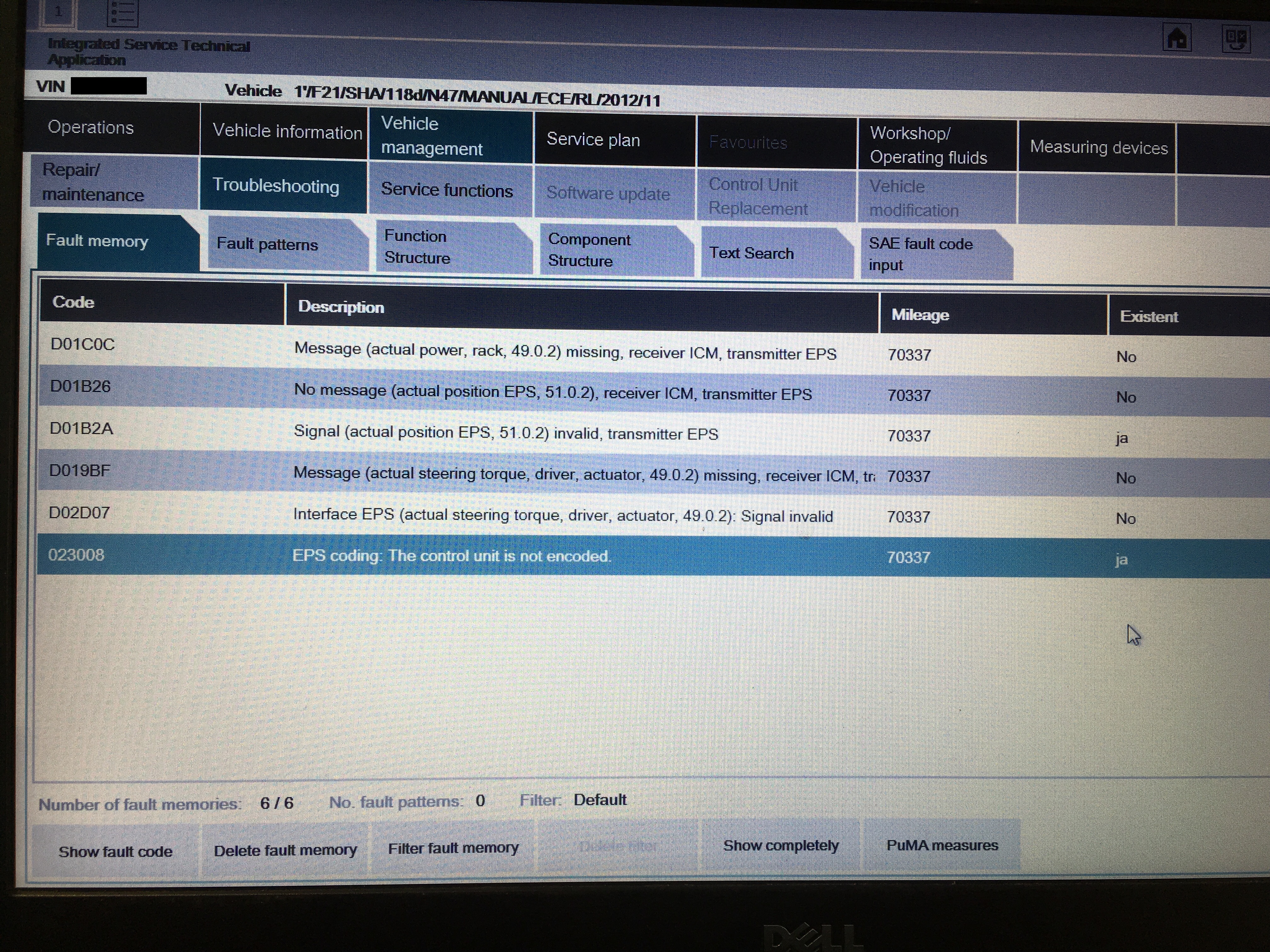 Using the genuine BMW diagnostic tool, we are able to carry out the necessary programing, coding and adaptations of the steering rack. After a fault clear all lights were out and a short road test confirmed correct operation of the steering.