If your car is in need of a service, it's in good hands at Lion Garage. With over 50 years of experience combined with continued training and investment, we are able to combine experience and traditional values with modern technology and training. We offer a real alternative to the main dealer, just with added value for money.
All newer cars are serviced to the manufacturers recommended schedule.
All parts will be either genuine or approved parts of equivalent quality.
All oil and fluids used will be the correct specification for the car and either the same as the manufacturer, or of an equivalent quality to that used by the manufacturer.
All of our staff are trained to a high standard and are part of a continued training program, which keeps them up to date with modern cars.
Digital service records will be updated.
If your vehicle is still within its manufacturer's warranty, we can still service it, without affecting your warranty*.
For more in depth, brand specific information, please follow the links below.
*European Commission rules on car block exemption came into full effect in October 2003. This new ruling allows independent garages the same access to technical information on your car from the manufacturer, and more importantly, it means you do not need to go back to a franchise dealer to retain warranty cover.
If the customer would prefer, Older cars will be serviced using the "Good Garage Scheme, industry standard service schedule" for full or interim service. We believe this to be the best care for older cars. Details of what is included in the industry standard service can be found here Service check list.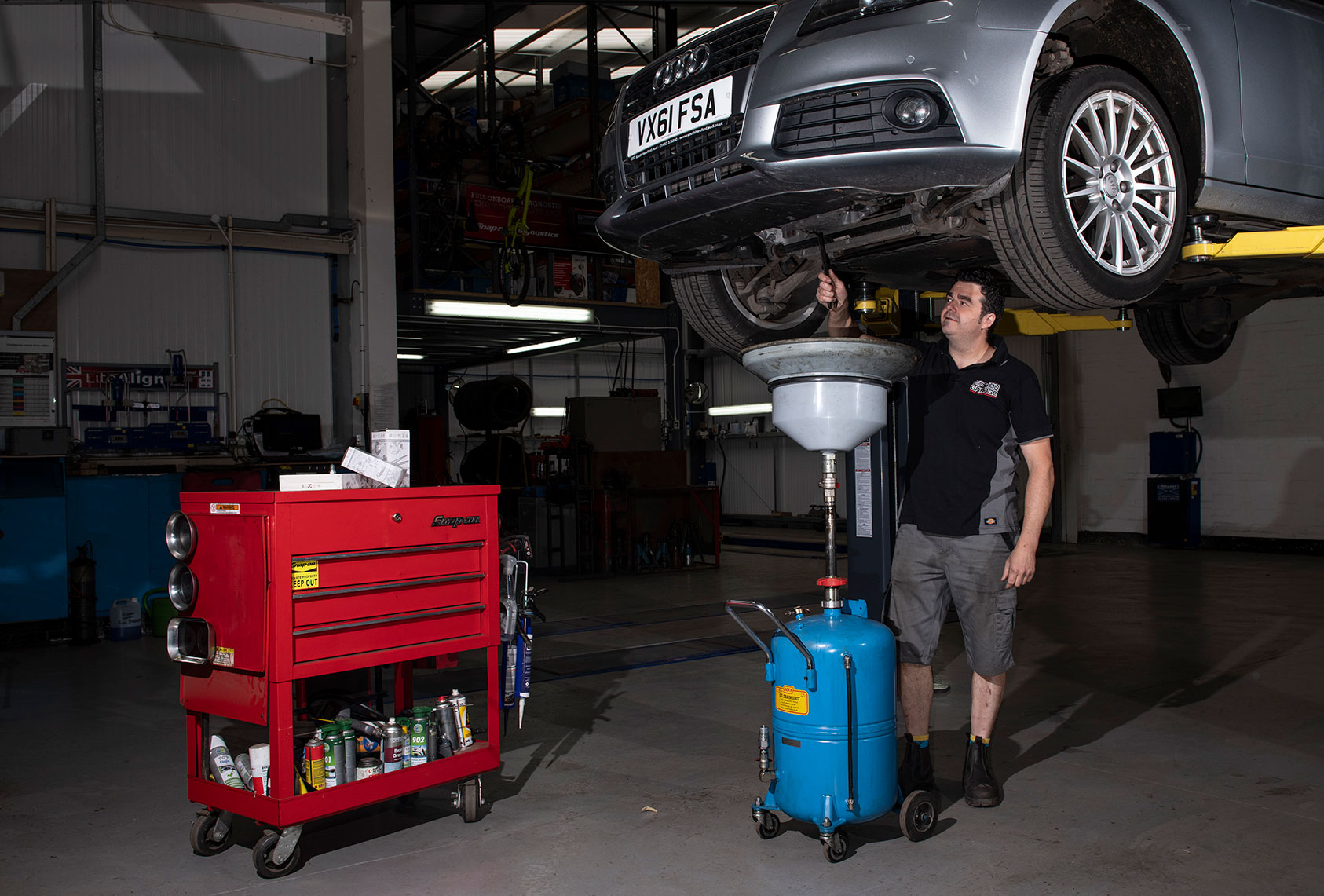 How can we help you today?
With 50+ years of experience, Lion Garage takes pride in being up to date with modern technology and combining this with the highest standard of workmanship. Whatever repairs your car needs, the Team will work hard to ensure your car is 'back on the road' as quickly and efficiently as possible.
Expertise in the following Makes:
Unit 2 Enterprise Park,
Forest Road,
Hay on Wye,
Hereford.
HR35DS.